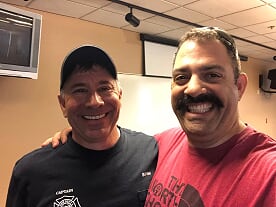 Episode 1 - What better place to start our podcast then discussing one of the most contemporary issues in the modern fire service - Cancer.
Captain Bill Rini, is a veteran of the Phoenix Fire Department, who over the course of his career has fought hard and learned to live with the aftermath of cancer. His story, once very unique, is beginning to become ubiquitous in the american fire service and begs our attention. 
Give it a listen and let me know your thoughts.
In Strength
Rayne